---
Welcome to Houghton Financial Services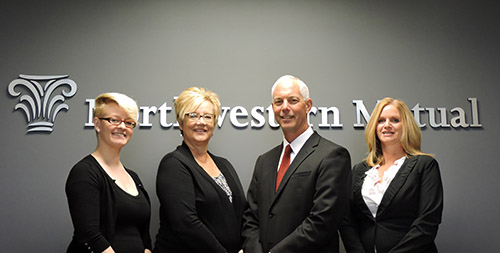 The Houghton Team
Jim surrounded by his team. From the left: Alyssa Kuehl, Debbie Whalen, Jim Houghton, Jennifer Houghton
Welcome, and thank you for visiting our website.
Financial security doesn't happen by chance; it is the product of sound decision-making and planning. As a Wealth Management Advisor, Jim Houghton and his team can help you understand the complex issues and ways of finances that might affect your future.
Planning requires time – yours and mine. Life is a journey and it can be scary at times. Let Jim and the Houghton Team work with you to determine a planning solution that works for you and helps guide you to your goals.
Please take your time and browse our website – listen to a video and partake in the "9-hole Retirement Challenge".
Contact Jim, jim.houghton@nm.com or one of his team members today to take your life journey just one step closer to reality.
For more information on my practice and background, please click on the Professional and Personal pages. To learn more about our team and how we can help you, view our Team page.
---
---
Do you know the impact a long-term care event can have on your financial security in retirement?
Often the financial effects of long-term care expenses resulting from an accident, a chronic illness or a cognitive impairment are overlooked. Learn more about the impact a long-term care event can have on a retirement.